EXPIRIENCE OF STUDENTS
2022, TETIANA APENKO, Erasmus+ Friedrich Schiller Univesity (FSU) Jena (Germany)
10.08.21-18.08.21, POPOVYCH V., MAMADZHANOV A., Youth Exchange Portugal, Spain, Poland, Romania and Ukraine
10 days. 5 countries: Portugal, Spain, Poland, Romania and Ukraine.
Vasyl Popovych and Artem Mamadzhanov УВ-81 took part in the "Turn It Up" project from 10.08-18.08.21
The participants gained experience working in an international team, developed joint ideas, worked on the creation and presentation of a Start-Up project.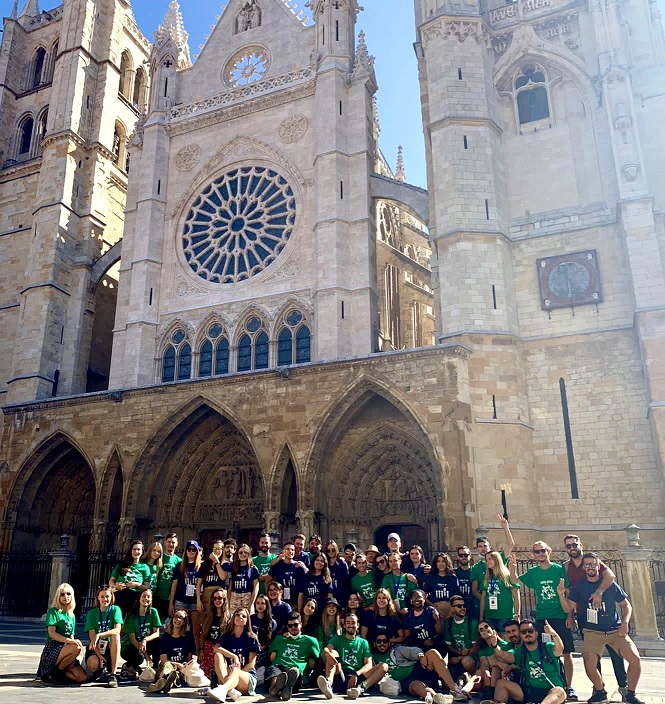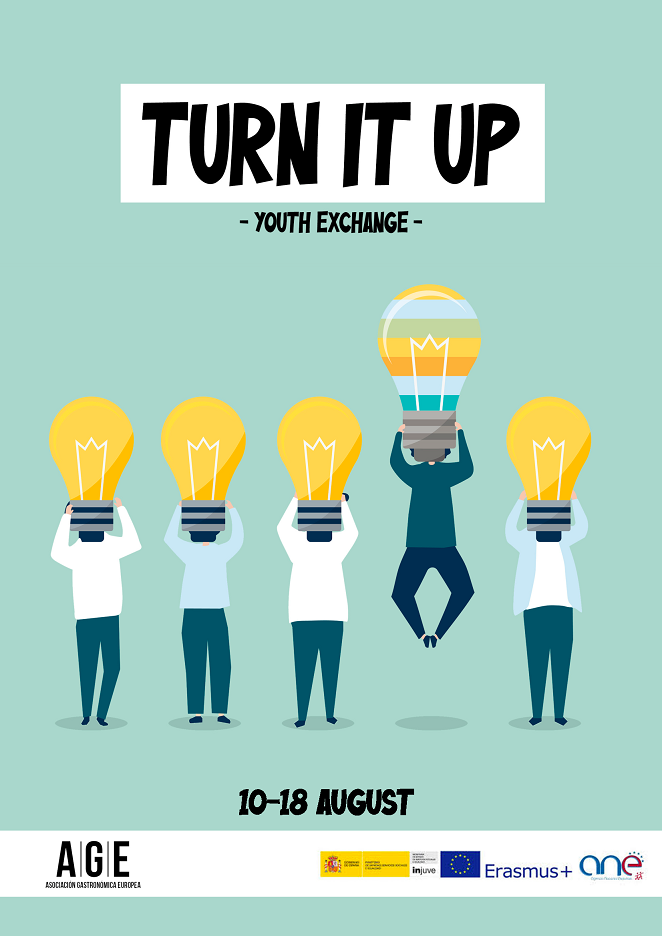 04.08.2019-04.16.2019, MELNYK A., Council Meeting Tampere ESTIEM, Finland
I have long dreamed of visiting Scandinavian countries. As they say, dreams do come true.
In the winter, I applied to the Council Meeting of the European student organization ESTIEM, which, fortunately, is also in KPI. Therefore, this same spring I was already in Finland (in the city of Tampere) at this event as a delegate from the Kyiv Local Group (Kyiv part of ESTIEM).
Its essence was to coordinate the activities of ESTIEM. During the week at the event, I, along with other 250 European students, attended the General Assemblies: reports from the leaders of various projects, applications for leadership positions in the organization, proposals for changes and voting on them.
In addition, there was an opportunity to participate in various trainings (from Big Data analysis to targeted PR). I chose the "Inner Warrior" in which trainers from ESTIEM talked about the fact that there are reasons for all people's actions, and analyzed together various negative stories from life and how it could be changed, based on the reasons for such behavior of people in this situation.
Perhaps the most intriguing were the evening activities. It's cool after a hard day to just relax in a hot tub outside in the snow and then climb into the icy water (never thought I'd dare). Another tradition is "sitsit", which somewhat resembles our Ukrainian wedding: toasts, traditional songs, dances.
I will remember this event with the most sincere emotions for many years to come.
And I hope that ESTIEM will bring me to Finland more than once.
2019, BUKRYEVA K., Erasmus+ at the University of Groningen (Netherlands)
Kateryna Bukreeva, a student of the faculty of management and marketing, is studying in the 6th year of the KPI master's degree and at the same time under the Erasmus+ credit academic mobility program at the University of Groningen (Netherlands).
The university itself is incredible! The main building, of course, looks a bit like Hogwarts. But the educational buildings are modern – like in the movies. Everything is here for students: sofas, tables, computers, beautiful classrooms equipped with computers and projectors are everywhere. And the training has already begun: lectures, presentations, assignments. Unusual and interesting!
2019, BROZHKO O., Erasmus+ Friedrich Schiller Univesity (FSU) Jena (Germany)
Lectures by professors with professional and international teaching experience, working in an international group (students from more than 50 countries of the world), learning German from a native speaker, the possibility of playing sports in more than 300 courses, free travel on all public transport in the world, life in the "green the heart of Germany" – that's what awaits you here.
If you would like to try to live in the richest EU country, start learning or improve your knowledge of the second language most common in Europe, get to know German culture and traditions, then Jena is a great choice for you. Jena University named after Friedrich Schiller has the ability to implement everything planned.
I am very happy that I got to study at the University of Jena. This is an incredible experience and impressions that will definitely be useful to me in the future.
2016-2018, ARTEMENKO O., Jena Schiller University (Germany)
Olga Artemenko (FMM, master's degree, 2016-2018) studied at Schiller University of Jena (Germany) for a semester in parallel with obtaining a master's degree at KPI.
2018, ANDRIYCHUK M., Strategic Relationship Marketing at George Brown College, Toronto (Canada)
Mykhailo Andriychuk, received a bachelor's degree from FMM in 2018, is currently studying Strategic Relationship Marketing at George Brown College in Toronto (Canada).
2018, E. KULIK, Humber College, Toronto (Canada)
2018, GORELOV D., Vistula University in Warsaw (Poland).
Dmytro Gorelov, received a bachelor's degree from FMM in 2018, is currently studying for a master's degree at the University of Vistula in Warsaw (Poland).
2018, SEMENCHENKO M., Humboldt University of Berlin
Mariya Semenenko,
received a bachelor's degree from FMM in 2018, is currently studying for a master's degree
at Humboldt University in Berlin
(Humboldt University of Berlin) in the Business program administration (M.Sc. Business Administration). The program provides opportunities for specialization in areas such as Entrepreneurship, Financial Economics, Accounting, Marketing, Management, Information Systems, Operations Research, etc. Maria really likes the opportunity to completely choose subjects and try herself in different directions during her studies. Studying in Germany involves a high level of independence and self-organization. According to Maria, this creates space for creativity and provides a good chance to improve your willpower. The student notes that they spend much more time in the library at the university than they usually spend at work, and during exams the search for a free workplace turns into a 30-minute quest.
"Without exaggeration, people from all over the world study at our university. Such a multinational atmosphere allows you to learn much more about cultural differences and certainly enriches your outlook. Teaching is usually conducted in English, although there are some subjects that are taught only in German. It must be noted that living in Berlin is a special and unforgettable experience. A truly youthful city fills every day free from studies with interesting activities and events."
< iframe src="https://drive.google.com/file/d/1w87vFrU7MsQoR3eO3ezGLP43--NHxkCy/preview" width="440" height="380" data-mce-fragment="1">

21.10.18 - 27.10.18, FEDOROVA YULIA, BRAIN TRAINER
2015 - 2016., BUZYNNYK O., Middle East Technical University (Ankara, Turkey).
I like to combine the useful with the pleasant. It was this guideline that guided me during my studies at METU (Middle East Technical University, Ankara), where I happily combined studies (the purpose of my trip), traveling and meeting new Erasmus friends who became my international "family".
Oksana is currently pursuing a master's degree (Master of Science in Business Analytics) at BI Norwegian Business School (Oslo, Norway).